"Transform Your Body, Unleash Your Potential!" We take Fitness and Health to the next level with our specially selected products
all you will ever need to develop your own personal fitness
All your fitness needs for Health and Mindfullness
Subscribe to our newsletter or socials and stay tuned to our news
Stay up to date with our current course and events and training tips.
Empower Your Fitness Journey Today
This fitness website stands out as an invaluable resource, offering a wealth of features and tools to empower your fitness journey. From its user-friendly interface and comprehensive workout routines to expert guidance, interactive community, and inspiring success stories, this website has everything you need to make significant strides towards your health and wellness goals. Whether you're a fitness novice or a seasoned enthusiast, this platform serves as a trusted companion, guiding you towards a stronger, fitter, and more fulfilled version of yourself.
Ching Mo Beginners and Fitness Courses
You are on the right track to unlocking the abilities and knowledge you crave.
Congratulations on beginning your classes which will provide you with the crucial groundwork and reinforcement required for advancement in your chosen field. You will receive exceptional education through effective teaching methods and specialized instructions, but that's not all. The skills you develop will stay with you in whatever field you choose to pursue in the future. With the directed instruction provided by your trainers, your precision and perception will develop sharply, and you'll gain a deep-seated sense of security. Starting classes is a remarkable opportunity for anyone eager to master new skills and subjects. Keep your spirit up, sustain your focus, and be confident that you are on the correct path to accomplish your aspirations!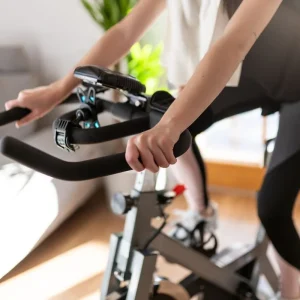 The Ching Mo Family has an array of interconnected websites dedicated to the practice and promotion of Wing Chun, a traditional Chinese martial art, within the Manchester, Yorkshire, North Wales, Bristol, Ipswich, and Warrington areas of the United Kingdom.
chingmo.co.uk is the original website of the Ching Mo Family founded in 1995, and chingmo.net the online web shop are central hubs, serving as primary online platforms for Wing Chun enthusiasts, practitioners, instructors, and schools to connect and share information.
The websites manchesterwingchun.co.uk which links to a Ching Mo family membership website and wingchunmanchester.co.uk which is the ladies only website set up to promote Wing Chun to females that wish to only train in this environment and applies to the Female only classes based in Manchester.
These platforms may provide details about class schedules, instructor profiles, and student testimonials, helping individuals interested in learning or practicing Wing Chun find local resources and training opportunities.
The addition of ipchingmanchester.co.uk which is the only UK Authorised Sub Association is our direct association with the late Grandmaster Ip Man, via our Grandmaster Ip Ching, the youngest son of Ip Man, the legendary figure in the world of Wing Chun and the martial arts most famous exponent.
These websites we mention are dedicated to a specific lineage or style of Wing Chun with roots in the teachings of Ip Man. We offer insights into the history and philosophy of this Wing Chun tradition.
These websites host articles, videos, training resources, and event listings, creating a cohesive online community for those interested in Wing Chun.
We also offer a tradition Chinese Medicine treatments for a variety of symptoms as well as specific martial arts injuries and advice via our Traditional Chinese Medicine website chingmo.org.uk.
We hope these websites give a valuable set of resources for any organisation affiliated with the Wing Chun community.
Our website also offers a broader perspective on Wing Chun and health, with our association school including northwaleswingchun.co.uk under Sifu David McQuillan and combinedarts.org under Sifu Marcus Watts who promote the practical and health benefits of practicing this martial art.
We also wish to promote our local comminates via our training venues like stmatthewscommunityhall.co.uk, this venue also hosts several other local services.